The Tea Tag ! ♥
Hola pequeños engendros!
Today I wanna show you guys a tag about TEA!


I´m a tea lover, I really enjoy drinking all kinds of tea so this tag is perfect for me.

I took the idea from here: http://www.shoutjohn.co.uk/2015/06/the-tea-tag.html

Enough talk !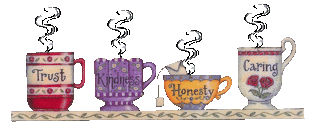 glitter-graphics.com
---
Hot or cold?
I prefer hot! (I you know what I mean. Okno)

Strong or weak?
Weak, I can´t stand strong tea at all.
Loose leaf or tea bag?
Both but I usually have tea bags rather than loose leaf.
Do you buy your tea or steep at home?
I buy it because lazy.
Favourite cold tea?
I like to drink cold tea only if it is tropical fruit tea, white tea wirh red fruits and lemon tea (with a lot of ice and a slice of lemon too)
Favourite hot tea?
Green tea!! best of the best and always my number 1.
But I also like banana tea and jasmine tea.
When do you like to drink your tea?
All the time. I'm obsessed with tea. I drink it at morning, afternoon and night! haha!
Oh yeah, I NEED to drink tea after eating.
What do you like in your tea?
Lemon. And I hate sugar on it.
Have you always liked tea?
Nope, at first I drank too much coffee but It caused me acidity so I stopped drinking the damn coffee.
What tea do you recommend?
Green Tea with chamomile & orange peel!!
Also Jasmine and green tea!
They are quite weak but soooooo goooood
Do you have a favourite brand of tea?
I don´t have one... I have many!! The first tea brand is called "Inti Zen" and the second one it´s called "Saint.Gottard"
Both from Argentina.
Least favourite tea?
Blueberry tea and Orange with cinnamon & anise tea!
They are too strong for my taste, and very sweet !!
Is there a particular snack/food you like to eat with your tea?
I like to accompany my tea with fruit, usually an apple or banana with cinnamon.
Sometimes I like to eat dried fruits and nuts.
In winter I prefer only two or three sweet biscuits
What is your favourite mug?
My "I love London" mug!
Before I drank my tea in a tiny tea cup but I drink tea in large quantities so I decided to buy a big mug.
---
Before I forget, this is my tea box that was a gift from my dear friend Lizzie, thank you again, darling! It was a very useful gift !!
---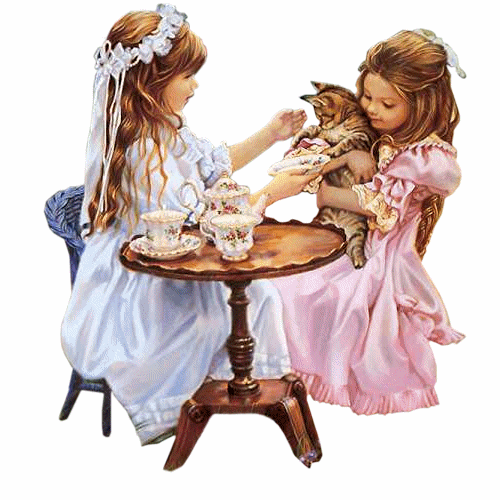 glitter-graphics.com
That´s all!

If you do the same tag, tell me! I'll read it without problems.

Bye-bye!

スポンサーサイト
[PR]
[PR]