中井結の部屋 「Musubu Nakai」´s drawings ʚïɞ
---
http://park17.wakwak.com/~torikago/index2.html
http://park17.wakwak.com/~torikago/works/works.html
flickr
facebook page
---
Hello pequeños engendros!

I'm back with a post about art.


I have wanted to introduce you to this artist for a long time!
The art and aesthetics of Musubu Nakai is one of my favorites!! That's why I come to show you his drawings~
His drawings are made in the traditional way: drawings made by hand and with pencil.


He often draws young women (and sometimes young men) combined with elements such as flowers, butterflies, cats, eyes, mushrooms, and books that make the end result an splendid scene.
I should mention that his drawings have a great load/energy of eroticism.
The expressions of the characters are peaceful, almost as if they were dolls.
The eroticism, the natural elements, the simple but detailed backgrounds at the same time, all this makes his drawings attractive but difficult to explain to me.
Personally, his works are somewhat mysterious. That mystery and eroticism are something ´weird´combination that I have not seen so far in another artist. The fact that his drawings are done with pencil, with simple and clear colours, makes it pleasing to look at and is another element that helps this pleasant sensation.
You can find a little more about him, here:
https://storyofoblog.wordpress.com/2017/02/21/all-grown-up-in-bed-with-musubu-nakai/
I like to recommend artists that inspire me. Therefore, take into account that the artist's life is simple and complex at the same time, and nowadays they are left out.
With that said, another goal on my blog is to get you to know artists who may not be so recognized worldwide. It is not a bad thing to support art in all its forms.
---
All images © Musubu Nakai
---
That´s all, bye-bye!~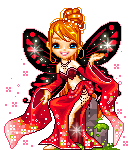 glitter-graphics.com
スポンサーサイト
[PR]
[PR]