Top of Chinese & Taiwanese youtubers
English (Inglés/英語)
---
Hello again dear engendros
Lately I've been sick

but I'm a little better now!
sooooo I thought about making a new entry and is about one of my favorite topics:
fei zhu liu

+ youtube

!!
One of the most visited social networks besides
mangafox
and
weibo
, is
youtube
Many many many years ago I stopped watching TV ... in return, my daily tv is youtube.
So for today I will show you some of the channels I usually watch but this time they are
Taiwanese youtubers
(mostly of them) and a few
Chinese youtubers

glitter-graphics.com
Most of these youtubers do makeup tutorials, daily shopping, travel, about fashion in general, cosmetics, daily life, etc.
They can give you some idea of how the fei zhu liu is, how they dress, their makeup, and how is the fashion environment in Taiwan and China!
Also you could learn new things of culture, food,etc, why not.

Without further ado, I'll start!


glitter-graphics.com

Hana-Tam
https://www.youtube.com/user/hanafa/videos
She´s my favorite youtuber-asiangirl!
She´s suuuuper funny and cute!! She does beauty/vlogging, singing covers, makeup tutorial, about fashion, daily life, food, vlog with friends, travels, etc~ etc~

沛莉 Peri
https://www.youtube.com/user/msnpeijie/videos
Now she´s a mother :) there are some videos of baby and motherhood, no doubt.
she talks a little about fashion, some skin care and her makeup is simple but it works!

翁雅恩
https://www.youtube.com/user/12502004lv/videos
She has a few videos but worth seeing!
She focuses on eye makeup~ She also talks about cameras and some skin care.

Aoibhinn Zhang
https://www.youtube.com/channel/UCRo6jBRIAV28zFmpI8s3-7g/videos
She´s so cute~~~
Makeup + Hairstyles

Lok Sin So
https://www.youtube.com/channel/UCfGm-B1QE_HlPHqDjh5lGEg/videos
She´s pretty ~ and a friend of Ruby Gloom!

Ruby Gloom
https://www.youtube.com/user/rubyrubygloom/videos

BlackBoxHK

https://www.youtube.com/user/BlackBoxHK/videos


Yaki Wong
https://www.youtube.com/user/YINGYING295/videos

Yoyo Yau
https://www.youtube.com/user/yaux21/videos

Dolly CL
https://www.youtube.com/channel/UCxgZd7OuYxa6giJz_W1rheQ/videos

glitter-graphics.com

glitter-graphics.com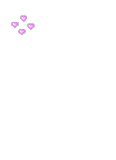 That´s all for the moment!
See you soon earthling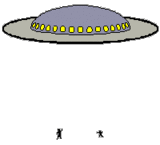 glitter-graphics.com
スポンサーサイト
[PR]
[PR]