PLAAASTIC!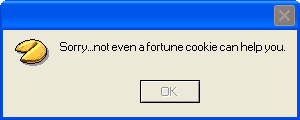 glitter-graphics.com
Hi everyone!

I want to introduce you to Mai Nhi Tran Le (GG), a beautiful girl born in Vietnam but currently living in Singapore.
Maybe you know about her for her blog: PLAAASTIC!

What caught my attention of that creature?

For starters, it's not all about fashion, it is remarkable that she is a person with good taste in fashion (I really love her style).
I'll tell you a bit, though you might know her by her blog, I will tell you some things I liked about that person.

She has traveled many places! mainly for charity, it's really amazing! She has his own clothing company with many great designs.
She is a dancer, photographer, model, student, and an incredible person.

I admire her! I know I'm a stranger, but I always follow her blog, facebook, and all her social networks! ahha (stalking?)

She deserves a little of your time, her photos, her posts and some of her life or how she feel about it.
I doubt she will read this post, but if you do, sorry for stealing (?) Your photos! I wanted to ask your permission but I am very sorry, I'm a really shy girl.

I really admire you, much happiness and best wishes from a very distant country, I will always be an active follower of you.
glitter-graphics.com
http://www.plaaastic.com/
https://www.facebook.com/plaaasticofficial
http://plaaastic.tumblr.com/
https://twitter.com/plaaastic_
https://twitter.com/plaaastic_
http://lookbook.nu/plaaastic
glitter-graphics.com
スポンサーサイト
[PR]
[PR]