~MAGNOLIA~ naked ape /マグノリア ; 集数/ : #30 final chapter
(English/英語) & (Español/スペイン語)
read it here
---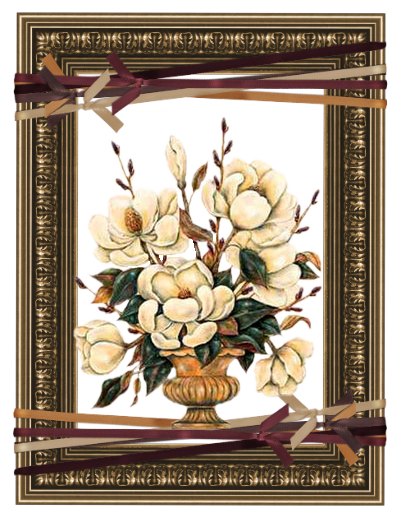 glitter-graphics.com
---
---
---
---
Para empezar con esta entrada debo decir que el final me fue totalmente inesperado... es decir, no me pensaba que el próximo capitulo seria el ultimo de MAGNOLIA!!
To start this post I must say the end was totally unexpected ... I mean, I didn´t think that the next chapter would be the last one of MAGNOLIA!
Cuando comencé este manga, fue por pura casualidad y desde el primer capitulo sentí mucha curiosidad.desde ese momento, he seguido los capitulos de MAGNOLIA, y a pesar de que sabia que era una seria corta no contaba con un final como este. x.x
When I started this manga, was by chance and from the first chapter I felt very curious about. since then, I have followed the chapters of MAGNOLIA, and even though I knew it was a short serie I wouldn't count on an ending like this. x.x
yo realmente queria más xD
I really wanted more xD
fue un final sin muchas vueltas y te deja muchísimas dudas...
una de esas dudas fueron...
¿al final de que género es este manga? ahaha
it was an end without many turns and leaves you many doubts....

one of those doubts were ...

What's really the genre of this manga? ahaha
Antes que nada, se que no muchos o casi nadie lee este manga o ni siquiera lo conoce, entonces les advierto que habrá mucho SPOILER.
si quieres leer por tu cuenta esta serie te invito a NO LEER ESTA ENTRADA xD e ir directo a verlo online o a descargarlo.
si eres de esos que la curiosidad tienta y en ese momento no te importa nada más que saber que es, como yo, entonces quédate :D
pero están advertidos é.e
First of all, I know not many people read this manga or not even know about, then I want to warn you that there will be a lot of SPOILER.

if you want to read on your own this series I invite you to DON'T READ THIS ENTRY and go straight to view online or download.

if you're one of those person that when the curiosity tempts you and then nothing more care and you just want to know what is it, so you can stay here. :D

but all are warned é.e
yo ya se la reseña de la historia, pero dejare una breve para aquellos que no lo sepan:
"El ´Prince´ al trono, Ayato, no es ni masculino ni femenino, y debido a la esencia de la ´MAGNOLIA´ a la edad de 16 años debe elegir su propio género aún habiendo vivido la gran parte de su vida como hombre. ¿Qué pasara cuando finalmente se enamore... de otro hombre?
¿se convertiría en mujer por su amor?
pero no todo es simple, al convertirse en mujer...."
I already know the review of this story, but I leave a brief overview of this story for those who don´t know about it:
"Crown Princex Ayato is, while presenting as male, a person with no specific sex. However, at the age of 16, Ayato makes a very important decision. Why does Ayato have the markings of angel wings on his back and what road will he lose when he falls in love? What will be the result of Ayato's decision?"
bueeno, comenzaré.
Let´s start~
¿recuerdan el primer momento en que Ayato y Hugo se conocen?
Do you remember the first time when Hugo and Ayato know each other?
Es a partir de ese momento en el cual esta historia retorna a un punto donde no se puede volver atrás.
It is from that time in which this story returns to a point where you cannot go back.
Hugo conoce a Ayato aún sabiendo su condición y pasando los capítulos se ven como los dos se van acercándose cada vez más.
Hugo meeting Ayato even knowing their condition and the next chapters we see that the two are going more and more closer.
Llega a un punto de la relación donde debido a que Ayato es una persona "especial" debe lidiar con un problema de identidad a la cual nunca le presto atención, puesto que siempre vivió como hombre.
since Ayato is a "special" person must deal with a problem of identity to which he never pay attention before, because he always lived as a man.
ya sabemos que Ayato tiene las condiciones heredadas de su bellisima madre, quién en algún momento paso lo mismo que él.
we know that Ayato has inherited the condition of his beautiful mother who at some time step the same way like him.
Ayato sufre no solo por su identidad, sino que su cuerpo le exige que es tiempo de elegir rápidamente sobre su genero.
Ayato suffers not only of his/her identity,also he suffers of his/her body that requires time to choose quickly on their gender.
para resumir todo rápidamente y llegar a la parte final de este capitulo, ya tenemos a un Ayato muy enamorado y que sabe que no tiene dudas sobre ese amor, pero aún así él no quiere ser mujer.
elegir ser mujer y vivir con un corto tiempo de vida, o ser hombre y desposar a una futura princesa dejando a su amor en el olvido.
esas son las condiciones que tiene por ahora.
pero no todo es como Ayato creé...
to sum it all quickly and reach the end of this chapter we have a very-in-love Ayato who knows that he has no doubts about that love, but still he doesn't want to be a woman.

choose to be a woman and live a short life time, or be a man and marry a future princess leaving his love into oblivion?

those are the conditions for him now.

but all is not as Ayato thinks ...
¿cuales son las verdaderas intenciones de Hugo?
eso se plantea y se resuelve en uno de los capítulos anteriores del 38.
aunque no se profundiza el hecho, se sabe que Hugo no es totalmente honesto con el príncipe y se ve que es solo un juego para él.
en un momento clave, Hugo se encuentra con Ayato en medio de la noche y es ahí donde este suelta la verdad a su supuesto amado príncipe..
What are the true intentions of Hugo?
that arises and is resolved in one of the previous chapters.
although no deepens the fact known that Hugo is not entirely honest with Prince and is seen to be just a game to him.

Hugo meets Prince Ayato in the middle of the night and this is where the truth is revealed...
como verán, el da la excusa (por así decirlo, ya lo entenderán) de que el estuvo junto a él por la esencia de la Magnolia, siendo que en realidad no era amor si no atracción por la misma.
y finalmente la "conclusión" de Hugo...
as you can see he gives the excuse (you'll understand later) he was with the prince by the essence of Magnolia, when in fact it was not love and just attraction.

and finally the "conclusion" of Hugo ...
eso fue realmente cruel xD
Al principio estuve: "OMG NO, ÉL ES MALO? COMO PUEDE SER!!!??? NOO HUGGOOOOO, NO HAGAS ESTO, TU LO AMAS DE VERDAD AKDAHSD" y así pero esa parte me dejo helada, fue realmente cruel de su parte jugar así con los sentimientos del príncipe...
that was cruel xD
I was like: "OMG NO. HE´S EVIL AND CRUEL AND WHAT? THIS CAN BE REAL!!!! NO HUGOOO DON´T BE A BAD BOY AND DON´T HURT AYATO-SANNN!!! KAHDA" lol xD
Aunque claro, todo eso estaba previsto. TENIA como obligación jugar con los sentimientos del pequeño príncipe pero este no se quiere quedar solo con esa conclusión de Hugo y le pregunta más.. razones. las verdaderas razones de porque se acerco a él en un principio.
But of course, all that was planned.HE HAD an obligation to play with the feelings of the little prince but this child doesn't want just that conclusion and want asks Hugo more .. reasons.the real reasons that approached him at first.
es ahí donde volvemos al pasado: la casi violación del príncipe a su edad más tierna, el padre de Hugo y principalmente su madre.
este le dice que se acerco desde un principio por venganza.
venganza? por que?
is where we return to the past: child rapist who kidnaps the prince in her childhood, the father of Hugo and especially her mother.

Hugo tells him to approach from the beginning for revenge.

revenge? Why?
bueno, en ese momento que Ayato es secuestrado y casi violado xD, el padre de Hugo como buen fiel sirviente de la familia real, lo rescata.
al mismo tiempo, su esposa (osea, la madre de Hugo) estaba muriendo y los últimos momentos no lo pudieron pasar los tres en familia.
debo decir que eso fue muy patético, yo esperaba algo mucho más serio para que sea una venganza, pero vamos! es un manga.
well, in that momento when Ayato is kidnapped and almost raped lol Hugo´s Father as good and faithful servant of the royal family, rescues him (the prince, u know)
at the same time, his wife (the Hugo´s mom)was dying and the last time they couldn't pass the three like a family.I must say that was pretty pathetic, I expected something much more serious to be a revenge, but come on! is a manga.
Retomamos al tiempo presente, donde Ayato y Hugo finalmente rompen su relación por obvias razones.
We return to the present, where Ayato and Hugo finally break their relationship for obvious reasons.
Luego el incidente del terremoto, donde Hugo pone su cuerpo para proteger al príncipe.
y es ahí donde nuevamente las dudas de Ayato vuelve.
antes de eso, él estaba decidido en convertirse en el príncipe que todos esperaban, aceptando la propuesta de matrimonio de su padre.
pero no solo es él, ya que Hugo esta igualmente de dudoso, por que es aquí donde nos enteramos que aunque este fue cruel y sin buenas intenciones, en realidad estaba y sigue estando enamorado de Ayato.
and then is the incident of the earthquake, where Hugo puts his body to protect the prince.
Ayato doubt again.
before that, he was determined to become the prince who everyone expected to accept the proposal of marriage from her father.
Hugo is also doubtful, because this is where we know that although he was cruel and with no-good intentions, actually he was and still is in love with Ayato.
es aquí donde nos acercamos al final.
now we approach to the end.
Ayato desde la muerte de su madre vive soñando con una carta, y el recuerdo vuelve a su mente muy frescamente, entonces puede saber donde su madre dejo una carta para que elpríncipe lo leyera a una determinada edad.
Ayato since the death of his mother lives dreaming of a letter, and the memory returns to his with a very freshly mind, then he knows where was the letter for him.
en el momento que se muestra el contenido de la carta, Hugo hace una confesión increíble xd
and the same time, Hugo is confessing his love xd
y volvemos a lo que era en un principio su relación...
and then we return to what it was at first their relationship ...
pero esto no acaba aquí!
al parecer, Ayato hace finalmente su "debut" como príncipe.
but this doesn´t end here!
Prince Ayato finally he makes his debut as a Prince successor to society.
lo que deja a todos con la duda... entonces no se convierte en mujer?
leaving everyone with a lot of doubt ... then Ayato becomes a woman or not?
y eso es todo °_____°
and that´s all °_________°
fue todo MUY OBVIAMENTE APRESURADO final.
yo creo que estaba para otros capítulos más!
además esta la duda de las palabras del principe Sui...
y si Ayato se convierte en mujer, estaría muy bueno ver como es de mujer porque al final sigue siendo un hombre....
al menos eso creo...
It was all VERY OBVIOUSLY RUSH ending.
I think it need more chapters!
also I have doubt about the words of Prince Sui ...
and if Ayato becomes a woman, would be great to see him as a women because in the end he still is a man ....

I think so...
oh dios, estoy tan decepcionada xD
Oh god,so Disappointing..
este manga daba para mucho más!
es original y te atrapaba mucho, y espere cada capitulo para un final tan decepcionante y apresurado.
un final inesperado porque nadie se esperaba el final en el capitulo 38!!
is an original and interesting manga but 2 YEARS.
2 YEARS READING THIS MANGA FOR FINALLY A CHEAP ENDING.
en todo caso, he disfrutado mucho hasta ahora.
puede que el final tenga sus razones, la venta del manga, por ejemplo...
es un desperdicio de manga, daba hasta para hacerlo anime u.u
debo decirles que fueron ya 2 AÑOS en los que he estado leyendo este manga y el final me dejo muy amarga la vida xD....
:(
solo me queda el consuelo de que Ayato y Hugo están juntos...
I can only comfort that Ayato and Hugo are together...
FIN. // THE END.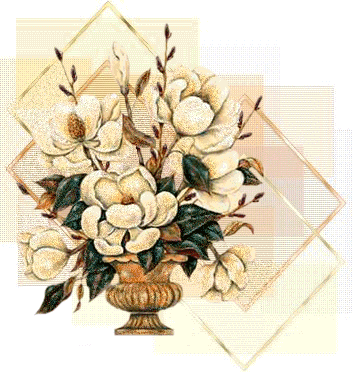 glitter-graphics.com
スポンサーサイト
[PR]
[PR]