Reto de Maquillaje: Disney Princess ~ ♥ (Snow White) /Schneewittchen/ ❄❄๑
HELLO AGAIN~
pequeñas criaturas sucias e inmundas

aún estoy metida en el reto de maquillaje de las bitches princesas de Disney y esta semana nos toca....
siii~~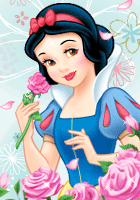 glitter-graphics.com
la pequeña, dulce e inocente
estúpida pero bonita
de
Snow White
(en español,
blancanieves
:c)
yo la llamé toda mi vida snow white, sorry guys-
Ella me gusta!
yo he dicho antes, no soy fan de Disney y si no fuera por tumblr o twitter ni me entero de las nuevas cosas que salen últimamente de esta Disney Company xD
pero Snow White, Mulán y Bella son unas excepción.
con la pequeña Snow.W tuve mi infancia ~
Ella es sumamente encantadora!

es más bella que Bella (?, realmente uno de los clásicos de Disney más bonita y bien dibujada (para lo que es mi gusto personal).
Antes de comenzar dejare unas imágenes de ella para aquellas pobres criaturas que no la conozcan: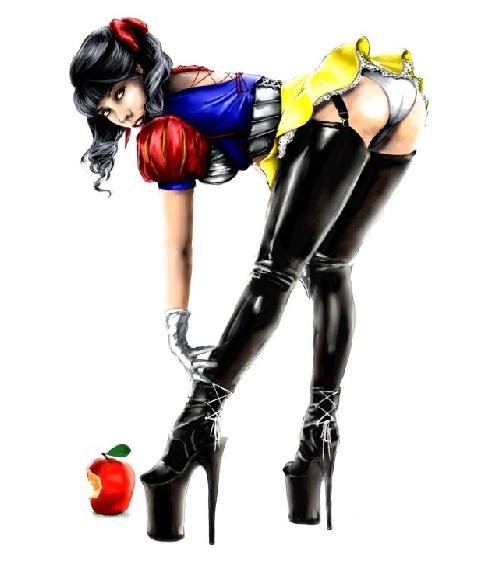 glitter-graphics.com
JUST KIDDING LEL
acá las imágenes xD :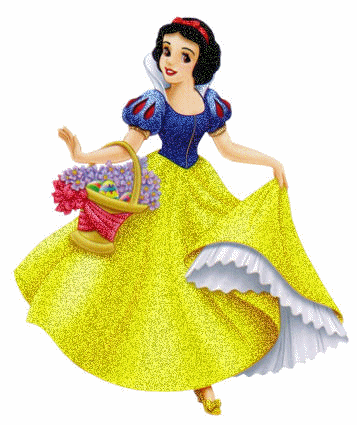 glitter-graphics.com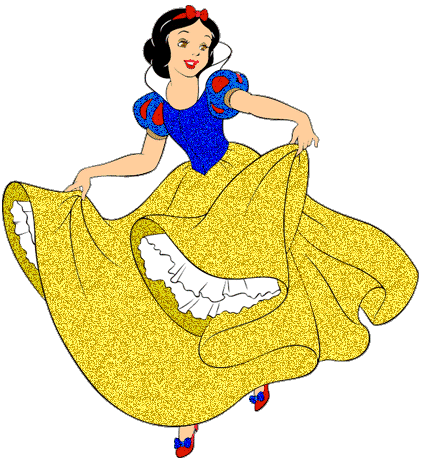 glitter-graphics.com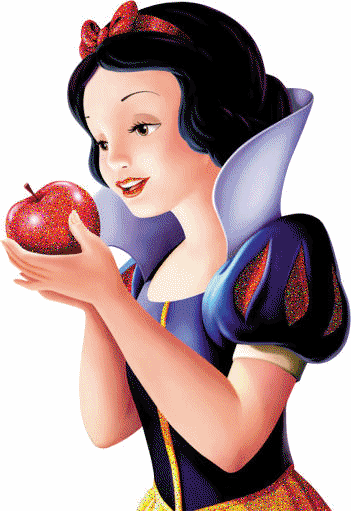 glitter-graphics.com
---
Comenzare con mi maquillaje!

con este maquillaje fui muy breve. usé algo un makeup simple, uno que se pueda usar casualmente para cualquier ocasión.

no usé base ya que mi piel naturalmente es blanca xD solo humecte mi rostro, como siempre hago antes de cada maquillaje.

en mis labios usé un rojo. era demasiado fuerte para mi x.x
para mis parpados usé un color marrón claro, un crema pastel(? o algo así e.e y blanco para dar un poco de brillo.
hice una linea con el marrón entre el huequito del parpado superior.. bueno, como snow white, ya sabén XD
mis cejas de por si son finas, y en la época de 1937 usaban unas micro-cejas x.x no me gusta las cejas taaan finitas, entonces solo las alargue para que no queden tan arqueadas.
para el rubor, usé un tono de marrón que desconozco e.e que algunas veces se puede hacer pasar por rojizo pero es marrón :D
y así queda todo el rostro:
ahora con el cabello~~
tal vez no lo sepan, pero la moda en el tiempo en que se creo Snow White, las mujeres tenían el cabello corto, por eso la pequeña blancanieves tiene el cabello más corto que las demás.
si ven a las que le dieron la voz a esta princesa, son iguales al estilo de peinado:
~Adriana Caselotti~
~Marjorie Champion~
no les voy a decir yo como hice mi peinado por que es complicado. es más fácil hacer un video pero bue(?)
lo único que puedo decir es que fue difícil simular un cabello corto con el largo que tengo...tuve que usar muchos pasadores y fijador xDDDDDD
ahora mi outfit~!
yo no usaría por nada del mundo un rojo con azul xD entonces usé blanco (más adelante explico el porque ese color).
tenia una blusa de tela fina y transparente, con detalle en negro porque yo soy darkS, ya se los dije.
al final me puse un chaleco de jean :3
Y este es el resultado final!~~~~~
también usé otro outfit en blanco pero con el mismo makeup :D
---
como verán, su vestimenta esta representada con el amarillo y azul:

pero a mi no me gusta para nada esa combinación
De cualquier forma, dejare ejemplos con eso dos colores.
En cambio, quiero decirles la manera en la que YO me vestiría como Snow White.
Cuando era niña, luego de conocer a esta princesa de Disney, miré una película que luego me influyo mucho en la manera de ver a Snow White (fashionmente hablando(?)
no mucho saben que hay una película de este clásico cuento de los hermanos Grimm!
de hecho, en la historia original la pequeña snow era una jovencita de tan solo 14 o por ahí(?) y la película se baso más en el cuento que en la versión fantasía de Disney.
en la versión original de los hermanos Grimm, Blancanieves esta vestida obviamente del color de la nieve xD y a mi gusto personal es perfecto!
algo así: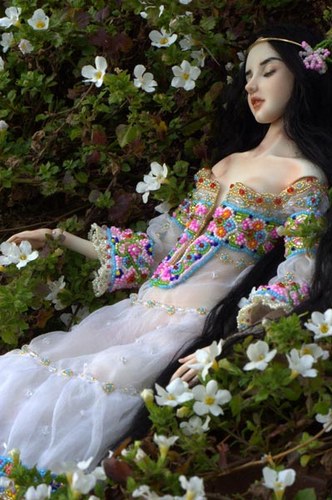 glitter-graphics.com
y con cabello largo *_*:
pero no se asusten! yo no hablo de la película "Snow White and the Huntsman" donde a mi parecer eligieron una blancanieves horrible xD
(lol)
a la que yo me refiero es a la versión de 1992
"Schneewittchen und das Geheimnis der Zwerge"
donde la protagonista es ella:
me encanto su vestimenta *o*
y también la reina malvada que era super sexy :L
como sea, en esta versión el "principe" no es un principe pero al final no es igual a las de los hermanitos Grimm.
hay otra película que todavía no pude ver, y es la del año 1997 llamada "Snow White: A Tale of Terror" donde la protagonista esta vestida de esta manera:
de blanco! :D
y hay otra película llamada "Snow White: The Fairest of Them All" donde a pesar de que Blancanieves esta vestida de rojo y blanco, lo que quiero remarcar es la tiara estilo lazo
no se como se llama realmente
en la cabeza:
en la super popular versión de Disney, Snow.W tiene puesto un moño rojo como sus labios pero en la gran mayoría de las versiones de época, llevaba una tiara color oro alrededor de la frente:
y es una lastima que no tengo una igual xD por eso usaré un moño rojo :C
con todo lo que he dicho, yo tengo dos visiones de ideas de outfits de Snow white...
primero, como versión Disney:
y mi versión de outfits de SW favorita es de las tradicionales y de época, con vestidos blancos, simples o detallados pero blancos e.e puede que tengan rojo o marrón incluido.
pero yo creo que en esto las Lolitas salen beneficiadas, ya que hay varias opciones de Snow White para ellas! *3*:
that´s all
---
---
---
---
---
editado: 17/04/2014
he ganado el reto otra vez :D ~~~