☯Pastel☯ Ebi~ ✞ ψ(`∇´)ψ
http://missebiichigo.tumblr.com/
http://instagram.com/ebiichigo
ebi´s store
youtube
★Jrock★ ☆Street Fashion☆ ★Makeup★ ☆birds ☆ ★Hairbows★ ☆Wigs☆

PASTEL-★☆
☂☂☂☂☂☂☂☂☂☂☂☂☂☂☂☂☂☂☂☂☂☂☂☂☂☂
Español (spanish/スペイン語)
hola, malditos deformes.


glitter-graphics.com


he estado navegando por youtube como usualmente hago y de repente encuentro un video sobre el pastel goth.




siendo sincera, aunque el pastel goth es muy mainstream hoy en día lol es una moda que a mi me gusta, pero no tengo suficiente valor para ejercer esa moda





por ende, hasta que no haga un viaje a Japón, no me atreveré a salir de esa manera a no ser en las hermosas calles de Japón xDDD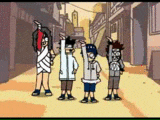 glitter-graphics.com


ahora al tema, cuando vi ese video era sobre una chica que mostraba un tutorial de su maquillaje diario "pastel goth" a ese estilo.

pues me ha encantado la forma en que se maquilla! tal vez un poco exagerada o un maquillaje muy pesado para mi gusto pero da un efecto muy bueno!

como siempre digo, no a todos les queda el pastel goth.

a ella le queda muy bien!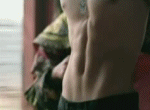 glitter-graphics.com
(lol wtf con ese gif e,e grr)

no se su verdadero nombre pero en sus cuentas menciona "EBIUCHIGO" 8D
para acortar el nombre, Ebi esta bien.

solo tiene tumblr, Instagram y un canal en youtube. por ahora ha dicho que no tiene facebook ni facebook page.

yo no la conocía, pues ahora se me dio por stalkearla un poco :L

ama los pájaros, puedes verlo en sus videos xDD



☂☂☂☂☂☂☂☂☂☂☂☂☂☂☂☂☂☂☂☂☂☂☂☂☂☂
English (Inglés/英語)
hello, damn deformed.


glitter-graphics.com


I've been browsing youtube as I usually do and suddenly find a video of the pastel goth.





to be honest,the pastel goth is so mainstream today lol is a such cool fashionstyle that I like, but I have no courage to exercise this fashion




thus, until I don't make a trip to Japan, I will not venture out that way except in the beautiful streets of Japan xDDD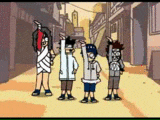 glitter-graphics.com


now,when I saw that video was about a girl showing a tutorial of her daily makeup ("pastel goth" to that style.

I love the way her makeup! maybe a little exaggerated or heavy makeup for my taste but gives a very good effect!

as I always say, not everyone look good with the pastel goth.

but yess she´s! looks good~~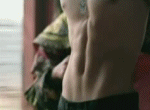 glitter-graphics.com
(lol wut with that gif e,e grrr~)

I don´t know her real name but in her accounts she named "EBIUCHIGO" 8D
to shorten the name Ebi is fine.

only have tumblr, instagram and a channel on youtube. so far she has said it has no facebook or facebook page.

I did not know her so far
now I can be a stalker of her kufufu

she loves the birds, you can notice it in her videos xDD



☂☂☂☂☂☂☂☂☂☂☂☂☂☂☂☂☂☂☂☂☂☂☂☂☂☂
スポンサーサイト
[PR]