🌹李子柒 (Li Ziqi channel) ❊
---
https://www.facebook.com/cnliziqi
https://twitter.com/cnliziqi
https://www.youtube.com/channel/UCoC47do520os_4DBMEFGg4A/videos
https://www.youtube.com/channel/UCxbQ-P7h4HfMGbRqqqJs5vg/videos
https://www.youtube.com/channel/UCXHT4krk_v5p2sCw4S5Siiw/videos
---
I needed the urge to talk about this girl and her youtube channel.
She is so pretty!! She looks like a pretty maiden from ancient China~
Her videos are set to the rural area and traditional country life that remind you of past periods.
She does not speak at any time, but that does not make her videos less entertaining.
I also find that they are very relaxing due to Chinese traditional and instrumental music!
She can do everything! from typical food with harvested vegetables and fruits, to clothing using fruit to dye them or even to make paper!

Her videos are very entertaining, educational and relaxing (and with a very good quality too.) It looks like something out of a Chinese period movie or drama! but the truth is that's her daily life!

I will show you some of the videos that I really enjoyed!:

---
That´s all, bye-bye!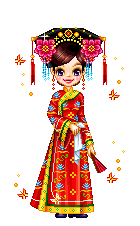 glitter-graphics.com
スポンサーサイト
[PR]
[PR]