💖🍒💕The different forms/types within the Nymphet trend💕🍒💖
---
Hello pequeños engendros!
It's been a long time (I think years ...) since the last time I posted something (decent) related to the Nymphet trend!
And today is finally the day!

For those who do not know what the Nymphet trend is and the concept it entails, I leave you some posts that I have written some time ago: Nymphet/American Lolita ♥ (Spanish/スペイン語) (It is in Spanish... sorry for that, I never again take the time to do the translation because I am a damn kiddo who forgets everything.)

I will try to be brief and as always, I will show many images and pictures as a support so you can understand better.
---

glitter-graphics.com
---

American Lolita

This is the literal form of Lolita and Nymphet trend fashion, taken from Vladimir's book and 1997 movie. It is directly inspired by Dolores Haze´s fashion sense in the movie and the concept Vladimir gives about "nymphet." This is why this trend is called "Nymphet-Lolita" and when all of this started.
I have to mention that I disagree with the concept of "American Lolita" in Larme-magazine (I will write about it in a few minutes... do not despair) since in that magazine American Lolita is not described as the style and concepts of 1997 film and Lolita novel but for me, it is the opposite.
Why? well, for me It is called "American Lolita" because Vladimir explores the culture of a "typical American girl" as a whole stereotype of a nymphet´s attitude by the eyes of Humbert Humbert, a cultured European person, yet disturbed. You must read the book to understand it, and then to watch the movie as a reference to the style-part. So, I will still call it American Lolita as the beginning and the end of this trend fashion even if Larme-kei does not do it!
Things related to it:

-Red lipstick.
-Replica of Dolores Haze´s clothes.
-Oxford Shoes.
-Braided Hairstyle.
-Bubblegum.
-Vintage objects (a suitcase or radio for example.)
-Heart shaped glasses.

Larme-kei inspired Nymphet

If you do not know what Larme-kei is, I have written a post about it!: 🍒Larme Kei~🍒 (ラルム*系) 💕 (again... in Spanish. I am so sorry x__x)

This type of Nymphet is inspired by the Japanese Larme magazine. This magazine shows a lot of styles within it, but it is always focused on the same concept of "Sweet Girly" yet matured and elegant. Unlike the American lolita, the Larme focuses on highlighting sober and dark colours and a sustained image of a mature and elegant young woman in her 20s instead of a "childish and flirtatious" image of an American teen. Larme-kei explores the perfect combination of a balanced cuteness and maturity. As I have mentioned before, Larme magazine is very broad in terms of content and sub-styles, but this is the main image when think about the Larme-kei.
Things related to it:

-Matte lipsticks.
-Pink and black together as the main colours.
-Ribbons.
-A lot of ruffled clothes.

Dark/Grunge/Alternative Nymphet

The main function of this type of Nymphet is to use dark and opaque colours or to be more monochromatic in terms of style.
It obviously takes references of grunge, punk or gothic, and you can be more casual or "vulgar" (if you want to call it... not that the American Lolita shows a pure image lol) Mathilda from Leon the Professional is a clear example of this type of Nymphet.
Things related to it:

-Choker
-Colours such as black, white, grey or deep brown.
-Fake leather and fur.
-Bold lipstick
-Fishnet tights
-Jean
-pleated skirts
-tight dresses
-Simple shoes or high heel shoes
-Roses
-Money
-Drugs
-Alcohol

Dreamy&Angelical Nymphet

It is very common to find this type of nymphet in the Larme-kei magazine but currently common outside of it too.
Here comes into play everything you consider angelic and beautifully heavenly. It is focused on giving an image of an angel or a "pure virgin." It is more common in photography than as a personal style. Sometimes it is related to a "Forest Nymph" or Mori Girl image but with more soft colours than dark or earth colours (brown, green, grey, yellow...)
Soft Sister (软妹) (here you have a link to a post that I have written before: http://herzsmaragd.blog138.fc2.com/blog-entry-838.html) and Yume-kawaii are two terms that can be connected a lot with this type of Nymphet!
Things related to it:

-Soft colours such as white, cream or sky-blue
-Religious objects such as crosses, statues, cherubs
-fine and fluffy fabric such as the tulle or chiffon
-natural look without much use of makeup
-flowers
-sometimes you can find cute lingerie with embroidery or the transparent ones
-lace stockings
-Peignoirs
-taobao clothes

Parisian Nymphet or French Lolita

Well... I believe the name says it all.
Everything about a Parisian girl is taken as a model to follow.
This includes actresses, models, music or movies and books that are totally icons of French culture.
A clear example is Brigitte Bardot, Jane Birkin, Françoise Hardy and France Gall or the 60s French fashion. You can also take as a reference the word "gamine", a word used in early XX in France in order to design women with a tomboy-ish appearance but feminine at the same time, innocent, lovely but with a naughty twist.
You can make it more modern by adding pastel colours or colours such as pink, red or blue!... and many stripes!
I am NOT referring to the French Lolita described in Larme-magazine! If you adopt this Parisian Nymphet to a French Lolita of Larme magazine, then this will become more of a Larme-inspired Nymphet than French Lolita.
Things related to it:

-Bonnet.
-Plaited skirts.
-Fake eyelashes.
-Over The Knee & Long Boot.
-Tops and striped dresses.
-Handbags.
-Elegant jackets.
-Skinny jeans and office pants (?)
-Neck Scarf: Scarves & Wraps.

School Girl Nymphet

It is simple, you need to wear school uniforms. As simple as that.
Well... Dolores Haze was a school girl at first, but in the movie or book is not really on her as a student.
In this type of nymphet, you need to be focused only on uniforms! and there are many Japanese school uniforms to take into account but do not forget that also European school uniforms are good options too since they are cute and elegant at the same time.
Things related to it:

-School uniform (obviously)
-Pleated skirts
-Peter pan collars
-Headbangs
-Knee or hight Tights
-Navy blue as the main colour
-School shoes or Mary Jane
-Tartan pattern
-Skirt dungarees

The Barbie-Nymphet

This last one takes the whole aesthetic of a barbie! pink pink and more of pink!!
You can also call it "Bubblegum Nymphet" or "Pop Lolita"!
With this type of Nymphet, you can use as many bright and happy colours as you want, especially pink!

Things related to it:

-Pink lipstick.
-Candies and bubblegum.
-Nail polish.
-Girly jewellery.
-Handbags.
-Pink hair.
---
Special mention to Schyler Reighn!

She made a video of the same thing, and the truth is that it has helped me a little as a guide in writing this entry! Of course, I made my own version! Feel free to watch her video~~
---
That is all for now, see you soon!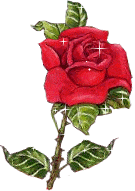 glitter-graphics.com
スポンサーサイト
[PR]
[PR]